At Your Service 417 Heating & Air Conditioning offers Heat Pump repairs and installations of all major brands.
Heating & Cooling – let's talk Heat Pumps.
At Your Service 417, Heating & Air is the trusted source for heat pump service in Springfield, Nixa, Ozark, Willard, and Rogersville. With over a decade of HVAC experience, Tim Carroll (the company's founder) and his professionally trained technicians can help with any heat pump issue. They understand how crucial functioning systems are, so they strive to provide quick and reliable service. Plus, they're known for their quiet and dependable solutions. For the best heat pump service in Springfield, Missouri's surrounding areas, rely on At Your Service 417 Heating & Air.
Signs Your Heat Pump Needs Repair
Repairs are urgently needed if your heat pump isn't functioning correctly, from icing up to cycling on and off excessively.
You may also need heat pump repairs if:
Your unit is noisy.
Utility bills are increasing.
Airflow is weak.
Coils are frosted and won't defrost.
Refrigerant levels are low or leaking.
The outdoor fan motor is faulty.
Relays, controls, or sensors are causing defrosting issues.
If your pump hasn't been serviced for a year, the unit can fail to keep you comfortable and cause utility bills to increase. Studies show that up to 95 percent of all emergency repair calls and unexpected equipment breakdowns are directly attributable to poor maintenance.
Heat Pump Knowledge
A heat pump is a reversible air conditioner. In the summer, a heat pump collects heat from indoor air and pumps it outside like a standard air conditioner would. In the winter, the cycle runs backward, collecting heat from the outside air and bringing it inside to warm your home.
---
Heat Pump Installation and Sales
If you're considering upgrading to a heat pump, start on the right foot with the installation team At Your Service 417 Heating and Air Conditioning. We're proud to be a trained Elite Heil® dealer, which means we have met the high criteria set by Heil®. We also service all major brands of heat pumps in the greater Springfield, Missouri, area.
Our Heat Pump Technicians
Our technicians will ensure your new heat pump meets or exceeds the manufacturer's specifications, setting you up for years of excellent climate control.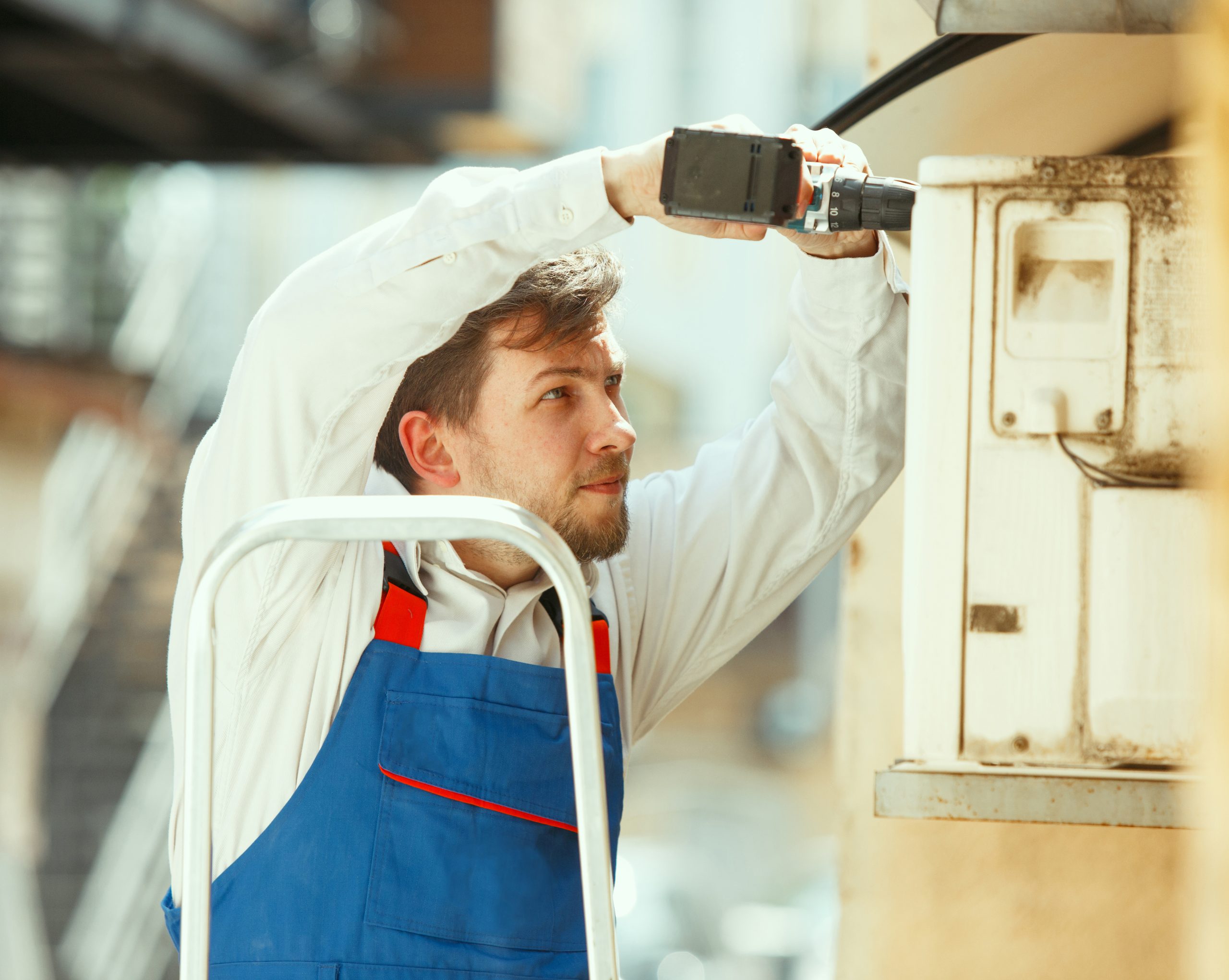 Our team is dedicated to providing unbeatable HVAC solutions for residential and small business owners. When we enter your home, we treat it with respect. We will leave the area as good, or better than when we arrived! Plus, our vehicles are always up-to-date and insured & bonded for your peace of mind. And with our BBB A+ rating, you know you can trust us. Most HVAC companies can't match our professional, trustworthy service. That's our true difference!

We only hire experienced, local professionals for AC Air Conditioning & Heating repair. Therefore, all technicians must pass extensive background checks and receive continual training to stay up-to-date on the latest equipment models and brand certifications. As a reliable Elite Heil® dealer, we provide extended warranties with our products.

Each and every one of our clients is treated like family. We spend extra time teaching and explaining the best solutions for their equipment. Moreover, our service technicians communicate clearly and thoroughly. They make sure you understand all the options you have. In addition, our technicians are experts in our flagship products by Heil®and other top brands. This allows us to offer a broad selection of HVAC solutions.